The One Important Thing You Must Do As A Parent
What is the most important thing you can do for your child? Wow—what a loaded question!  Believe it or not, the answer has nothing to do with your child. The answer is take care of you.
Being a parent means you are constantly 'on', always doing something, being responsible, or focusing on your family. At some point when you give and give and give there is just nothing left to offer.  Like a car with no gas you are on Empty.  Just about then your child whines or pushes you just a bit too much and you react—loudly and not nicely.  It's not how you want to be, it just pops out because you have no emotional reserves.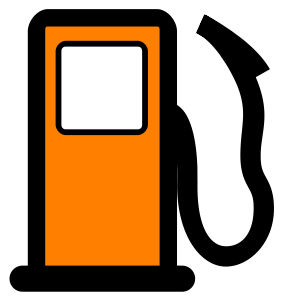 The best defense is to take care of you by being sure there's always a little something in your tank. Let 's face it, a Full tank is better than 1/8 tank, but 1/8 will still get you places; Empty will not.  Making sure that your tank doesn't run dry means finding time to fill it.  That, of course, is the challenge.
Time is at a premium for parents. The conundrum is if you don't find time for yourself, it's hard to be the parent you want to be.  Where's the time?  You'll find it in odd places.  It will be 15 minutes here or 1 minute there.  Being alert to the possibilities will help you find it. Be aware of the things that happen during your day which improve your outlook.  Know that each one adds a little something to your tank.
When the sun shines in the winter, I feel lighter, like I can accomplish more.Drip, drip, drip into the tank.
When I start my day quietly with a cup of coffee, I feel ready to move on to the real work of the day. Drip, drip, drip into the tank.
When I spend 10 or 15 minutes reading at the end of the day, I go to bed content. Drip, drip, drip into the tank.
Each one of those experiences is only a few minutes in length, yet the pay back is a contented feeling that lasts far longer. That feeling of having a little something left is what enables you to stay calm (and not shriek) when the bathroom towels are on the floor, your child say's "No" for the tenth time, or the grade card has an 'F'.
These are all parenting situations that we may face.   How would the outcome be different if you could approach her calmly?  How would her response change? Don't worry if your gauge doesn't register as Full.  Just keep a little something in your tank. Do it for you.  Do it for your child.